Property surveys in France – « les diagnostics ».
What you need to know when buying, selling or renting out a property
In France, a number of surveys are required before a property can be bought, sold or rented. The owner (or seller) is responsible for having these carried out and paying the necessary costs, unlike in certain countries (such as the UK and Ireland).
The objective of the surveys is to inform the buyer or tenant of the general safety of the materials and fixtures in the building, identifying potential risks to health (lead, asbestos…) or safety (gas, electricity etc). Energy efficiency and surface area are also measured, but a complete structural survey is not provided.
Surveys required for the sale or the rental of a property :
SALE
RENTAL
Property
Asbestos (« amiante »)
For all properties built before July 1st 1997.
Lead (« plomb »)
For all properties built before 1949.
Termites
Only in certain zones. This is decided by the regional council or « préfet du département ».
Energy efficiency survey (known as the « 

DPE

 »)
Must be completed before the property goes on the market.
Gas
For all copper fixtures ; for any gas system which is more than 15 years old.
Electricity
For any electrical system which is more than 15 years old.
Natural or industrial risks (flooding / seismic movement…)
Surface area for apartments in shared buildings (the Carrez law or Boutin Law)
Sanitation (septic tank/sewage)

Obligatory          

Not obligatory
---
Energy efficiency – DPE
This survey is obligatory for both sale and rental transactions and must be completed before the property goes on the market.
The objective is to inform the buyer or tenant about the insulation and other factors which have an impact on heating costs and greenhouse gas emissions. The report details the estimated energy use of the building for heating and hot water production for a property which is inhabited all year round (measured in kWh/m²) and the environmental impact of this (measured in Kg of CO²/m²).
The survey includes recommendations on how to improve energy efficiency in the building and rates the property on a scale of A to G. This rating must be displayed in estate agencies and online.
The surveyor uses measurements and software to calculate the energy efficiency rating. For properties built before 1948 however, the owner must provide 3 years worth of heating and energy bills. If this is not possible or representative (for example in the case of a second home), then a blank energy efficiency survey, or « DPE vierge », will be provided.
Validity : 10 years
Asbestos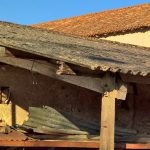 The asbestos survey is obligatory for all buildings up for sale where the building permit was issued before July 1st 1997.
The professional inspects the whole property for signs of asbestos – this inspection is visual and no material damage is necessary.
The report will mention any materials that contain asbestos and will describe their state of repair. General advice will also be provided on necessary safety precautions.
In certain unusual circumstances, it is not possible to ascertain whether or not asbestos is present, and a sample is taken to be sent to a laboratory for analysis. Laboratory costs are billed to the property owner in addition to the original quote.
Validity: Indefinite if no asbestos is found.
3 years if the asbestos is found.
Lead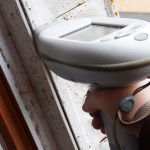 Lead used to be a common ingredient in paint which is why it is often found in buildings that pre-date 1949.
This survey is obligatory for both sale and rental transactions. Lead piping is not included in the report.
The surveyor uses a specialised portable device to check if lead is present in the paint by taking measurements from items such as doors, window frames, shutters and skirting boards. If a level of more than 1mg per cm² is found, he will indicate the state of deterioration of the item.
Class 1 : non deteriorated or non visible (fresh paint has been applied or another material such as wallpaper is covering the lead paint)
Class 2 : state of usage (paint surface is worn)
Class 3 : deteriorated (paint is flaking or peeling and repair work is obligatory in rental properties to eliminate the risk of lead exposure).
Validity
Indefinite if no lead is found.
6 years for a rental agreement if lead found.
One year for a sale agreement if lead found.
Gas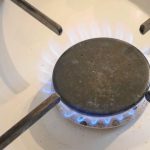 This survey is obligatory for all buildings up for sale where a fixed gas system of more than 15 years is present. The sole objective is to identify any safety issues in the system and to specify any problems encountered.
The surveyor identifies :
– the condition of gas-fired heating systems or gas hot water boilers
– the condition of fixed gas pipework and accessories
– the layout of the rooms where the gas appliances are situated, allowing proper ventilation of the premises and the evacuation of combustion products.
The gas system does not need to be dismantled for the survey to be carried out.
Validity : 3 years.
Electricity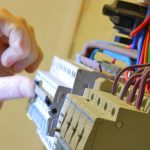 The seller of a property must provide the buyer with an electricity survey for any electrical system which is more than 15 years old.
The surveyor uses specialised equipment to measure and check the safety of the electrical system (meter, trigger switches, earthing cables etc), whether safety standards have been met in kitchens and bathrooms and the absence of obsolete equipment which is not fit for use or dangerous.
This survey is not required for systems that are less than 15 years old and which have been certified as safe by the Consuel (the regulatory body) or another registered company when the system was connected to the mains. In this case, you must provide the « attestation Consuel » as proof.
Validity : 3 years
Termites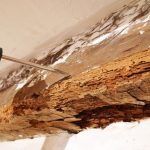 The termites survey is only obligatory in certain zones which are defined by a departmental decree. Each department prepares a map showing which communes are affected by this obligation.
The surveyor visits the site and carries out a visual inspection of the whole property.
He looks for evidence of infestation or termite damage, and analyzes his findings for all visible and accessible areas that can be examined without causing damage. He may use an awl to test how solid the wood is, to check for interior insect damage which is not immediately apparent.
Validity : 6 months
Private sewage
This survey checks septic tanks, verifying that the system meets all current regulations and is working correctly.
If the drainage system does not comply with regulations, the buyer has one year in which to have the necessary work carried out.
For this survey, please contact your local mairie to find out the name of the company (SPANC – Services Publics d'Assainissement Non Collectif) appointed for carrying out all the private sanitation surveys in the municipality.
Natural and Industrial Risks – ERNMT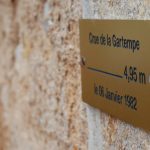 The owner or landlord must attach the ERNMT survey to the sale agreement or the leasehold contract.
Environmental risks should obviously be taken into consideration when choosing a property.
The objective of this survey is to inform the buyer or tenant of the existence of natural, environmental or industrial risks and whether the property is in a zone of seismic activity.
The regional council or prefecture establishes documents which are available online with which this survey is compiled. Any known risks such as a proven natural catastrophe in the area that has led to a successful insurance claim will be referenced.
Surface area certificates – the Carrez and Boutin laws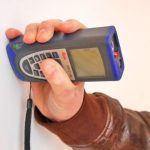 Loi Carrez : this document is required for any residences or buildings in shared ownership (« copropriété ») and is only required for sale agreements.
The measurements remain valid as long as the property has not undergone major structural changes (extensions, loft conversion, conservatory built…).
Loi Boutin :  this is required for all rental properties. You may produce this document yourself but you will be liable in the event of an error; it is therefore strongly recommended to have the survey done by a professional.
The measurements remain valid as long as the property has not undergone major structural changes (extensions, loft conversion…).